Design and composition of the web archive «telefonia» in collaboration with Andres Bosshard at the house of electronic arts basel, 2019.
In 2018 Bosshard passed the documentation of Telefonia, the live telematic sound event he initiated in 1991, to the HeK (House of Electronic Arts Basel). It comprises 72 hours of a historic concert and performances held between the Hall of Science in New York, Winterthur and the Säntis weather station via satellite and telephone transmission, organized on occasion of the 700th anniversary of the foundation of Switzerland. Its documentation includes sound and video recordings, photos, plans, scores, sketches and texts. Together with the artist Andres Bosshard, the HeK developed a conservation case study, the aim of which was to make the historical documents accessible and tangible online.
The resulting web platform not only contains the historical material, but also offers viewers a performative access:
http://telefonia.hek.ch
New are the different ways of accessing the material via a "static" and "fluid" archive. The details of the conservation case study by Ellen Kotthaus can be found on the website of the HeK.
https://www.hek.ch/sammlung/collection-single/collection/telefonia-1291-1991-2021.html
Design of leaflet for Aarhus European Capital of Culture, Andres Bosshard sonicArc 2017
Ulrike Felsing in collaboration with Florine Baeriswyl, Augenstern Visual Communication.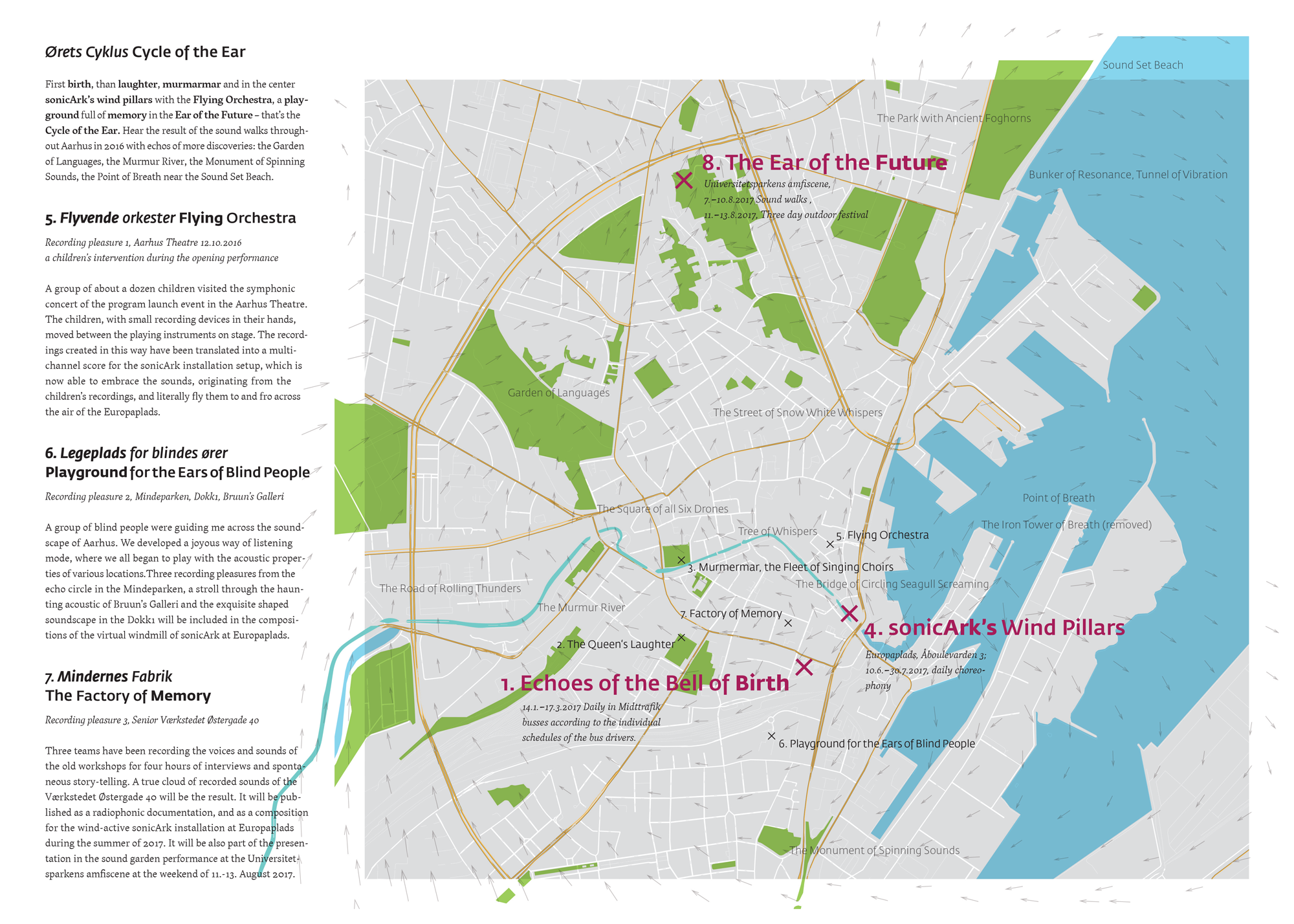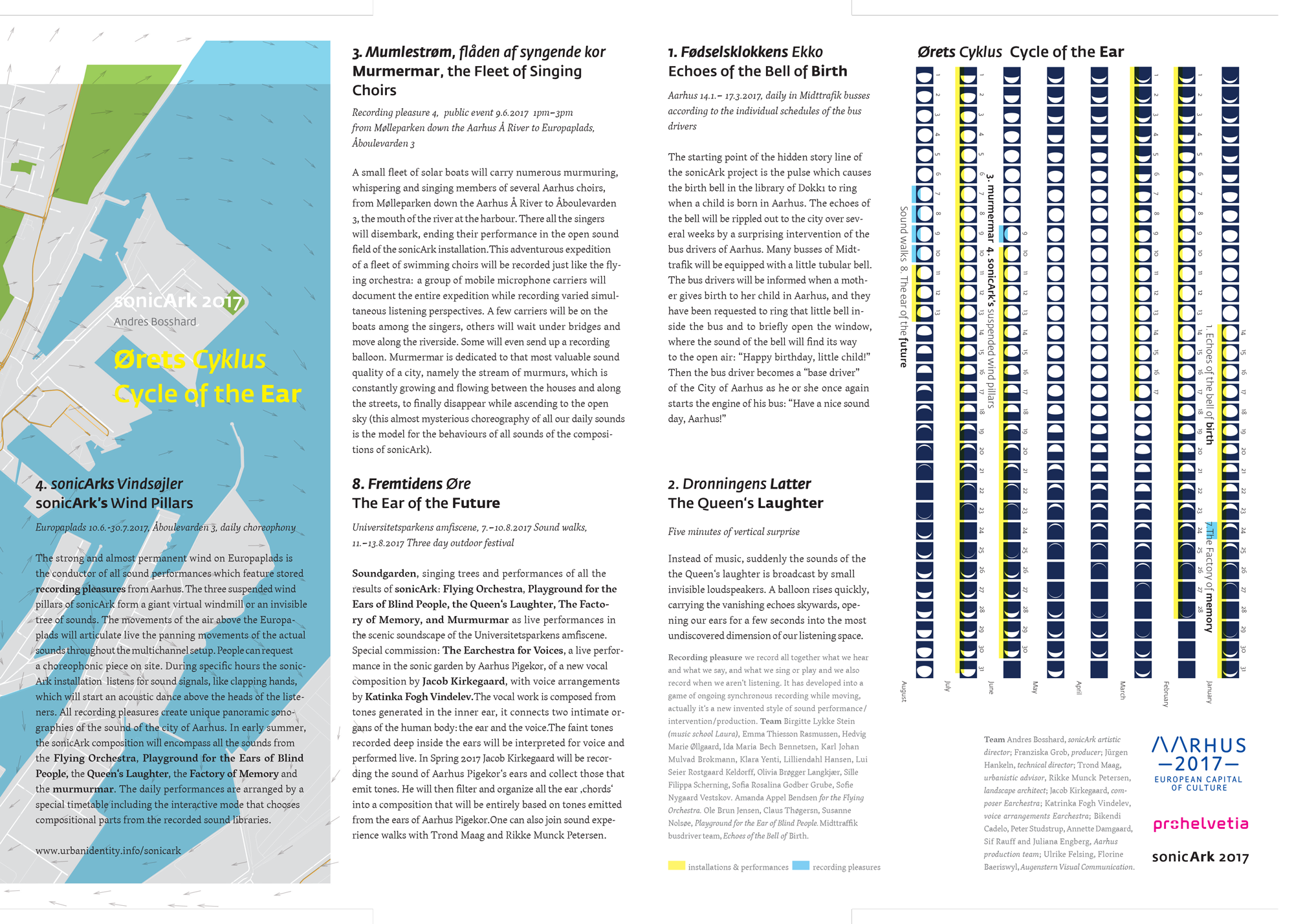 Dynamic Identities in Cultural and Public Contexts (2006–2008)
As part of her post-graduate work in MAS Design Culture, Ulrike Felsing has examined processes for developing flexible logos for public institutions that provide alternatives to conventional corporate design. Flexible logos are distinguished by mutability, relation to context, processuality, coherence and diversity. Case studies on designers such as Karl Gerstner, Gerd Dumbar, and Ruedi Baur serve to deepen the analysis. Due to their design principles, flexible logos have much in common with diversity-supportive corporate design.
Read PDF presentation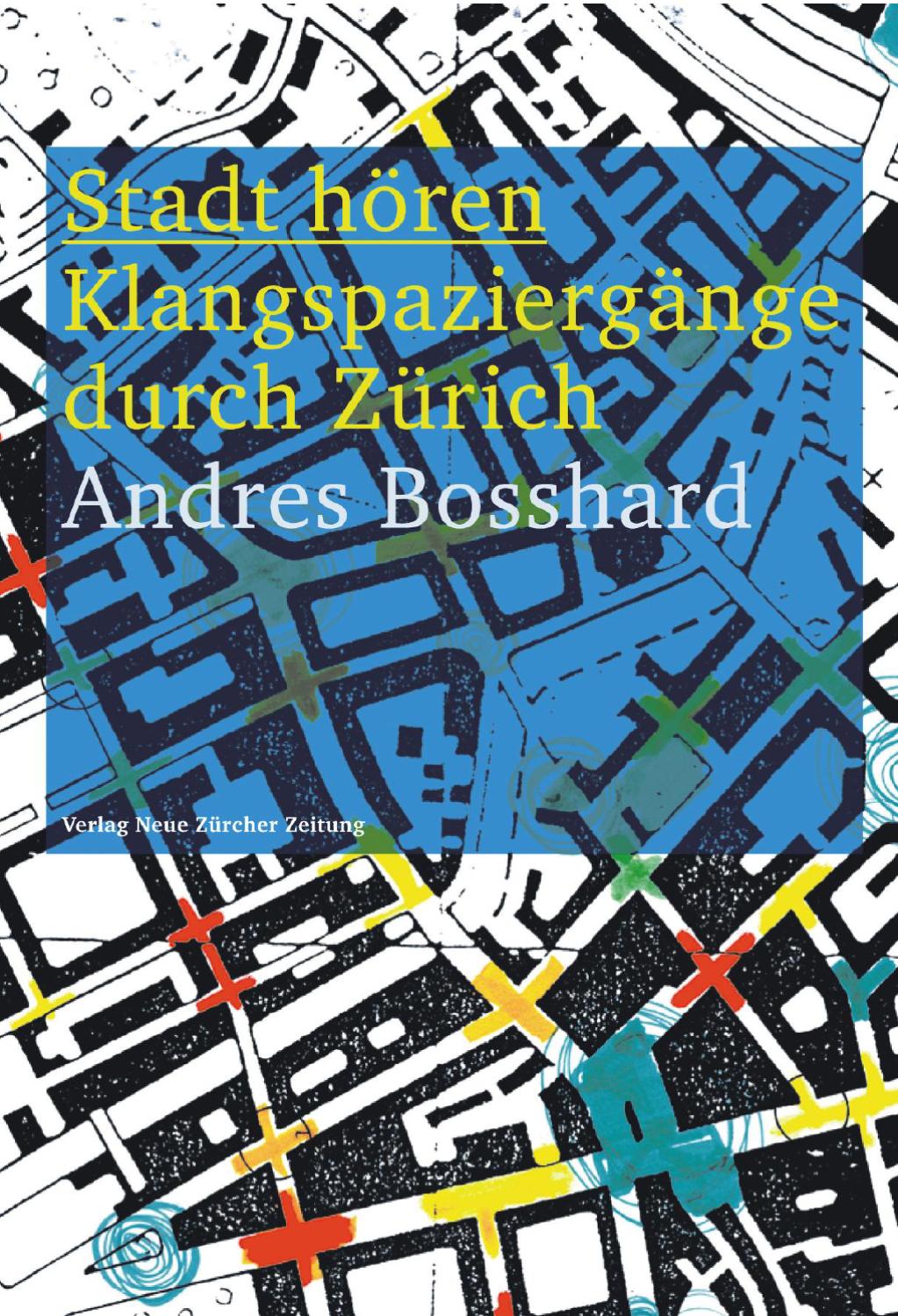 Design der Signaletik für das Projekt «Donnerbogen und Flüsterkuppeln», Andres Bosshard für IBA Hamburg Mai-Oktober 2013
Eine Hörrauminszenierung von Andres Bosshard / Im Auftrag der Internationalen Bauausstellung IBA Hamburg Mai-Oktober 2013. Sponsoren: Sparkasse Harburg-Buxtehude / SAGA GWG Hamburg
Die alte Eisenkonstruktion der alten Harburger Brücke ist eine geradezu greifbare Partitur für unsichtbare Klangströme. Hier finden wir eine einzigartige urbane Hörszenerie. Man hat sozusagen die einmalige Gelegenheit ins Innere eines der Lärmgletscher zu gelangen, welche die heutigen Städte großflächig akustisch überzogen haben. Hier kann man in aller Ruhe und ungestört die inneren Klanggletscherbewegungen studieren und sich das akustische Wissen aneignen, das für die Klangestaltung unserer städtischen öffentlichen Räume dringend notwendig ist. Allen, die Freude daran haben, den eigenen akustischen Horizont eines Schrebergartens hinter sich zu lassen, sei der einmalige völlig unsichtbare aber unmittelbar physisch erlebbare Klanggletscherabbruch auf der ganzen Länge der Alten Harburger Elbbrücke aufs nachdrücklichste empfohlen.
Donnerbogen: Einem Regenbogen gleich, bildet sich im dichten Lärm, ausgelöst von Wind und Wetter, ein klingender Donnerbogen. Flüsterkuppel: Mitten in starken Lärmwogen bilden sich senkrecht aufsteigende Klangwirbel. Befindet man sich genau in ihrem Zentrum, hört man über sich eine Flüsterkuppel. Klangbrücke: Jede Brücke ist ein Instrument. Wenn Sie diese befahren oder begehen, können Sie sie in Schwingung versetzen und auch zum Klingen bringen. Wenn wir ohne Bedacht lärmen, machen wir sie zu einer Lärmbrücke. Übersetzungen Vorderseite (Fahne) 1: Donnerbogen mit Flüsterkuppel; 2: die Flüsterkuppel der Vergangenheit; 3: Erfundene Erfinder phonurgieren die Welt; 4: die Flüsterkuppel des Windes und der Gezeiten; 5: der Wind der unsichtbaren Klänge; 6: die Flüsterkuppel der vier Klangverwandlungen; 7: wir hören aber nur uns selber; 8: die Flüsterkuppel des Murmelstroms; 9: Widerklang der Zwischenräume; 10: die Flüsterkuppel der Zukunft; 11: nach dem Tanzen die schöne Nachtluft.